Ideal cement for ready-mixed concrete production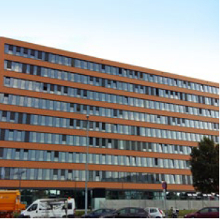 Quality
The quality of cements is su-
pervised by the TSÚS (Build-
ing Testing and Research
Institute), Bratislava.
CEMMAC is a holder of an
ISO 9001: 2008 quality
management certificate
and an ISO 14001: 2004 en-
vironmental management
certificate.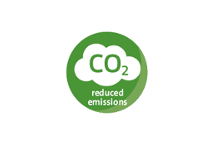 CEM II/B-S 42,5N
Portland-slag cement
All-purpose cement for all types of concrete work requiring high final strength and a higher structural load capacity. Ideal cement for the production of ready-mixed concrete. The low development of heat of hydration also predetermines it to concreting in warm weather.

Characteristics
CEM II / B-S 42,5N is a cement produced by fine grinding of Portland clinker, granulated blast-furnace slag (21-35% according to EN 197-1) and gypsum. It attains 2-day strengths ranging from 17 to 24 MPa and standard 28-day strengths of 47 to 55 MPa.

Use
plain concrete and reinforced concrete even of higher strength classes
monolithic and massive concrete structures
concrete structures within water structures
hard surfaces made of concrete
concretes and concrete elements exposed to mechanical load
subconcrete and cement screeds

Advantages
very good workability and soundness
very good pumpability of concretes
low development of heat of hydration
high final strengths
moderate resistance to chemical aggression (up to the XA1 environment)
Essential properties
Harmonized
Standard EN 197-1
CEMMAC
CEM II/B-S 42,5 N
2-day compressive strength (MPa)
=> 10
17 – 24
28-day compressive strength (MPa)
=> 42,5 =< 62,5
47 – 55
Initial setting time (min)
=> 60
190 +- 30
Volume stability Le-Chatelier (mm)
=< 10
0,0 – 1,5
SO3 sulphate content (%)
=< 3,5
3,1 +- 0,2
Chloride content (%)
=< 0,10
0,05 +- 0,03
The content of tricalcium aluminate in this cement is less than 5%

Increase in strengths CEM II/B-S 42,5N